We're always looking for talented, inquisitive, diverse, and ambitious people to join our team.
It's the quality of our people that sets us apart
.
Our success is built on recruiting people that make a difference. That's why we take our time to hire the right individuals who share our core company values. Authentic, present, balanced, and tenacious self-starters who create opportunities for themselves and others. 
Take pride in what you do, be a team player and do all you can to achieve the best possible outcomes for clients and candidates. In return, we'll give you the freedom to shape your own work, formulate strategies, drive projects forward, and have a genuine voice in the business from day one. We also offer a whole host of excellent perks and benefits. Whatever job you do here, it will be important, and so are you.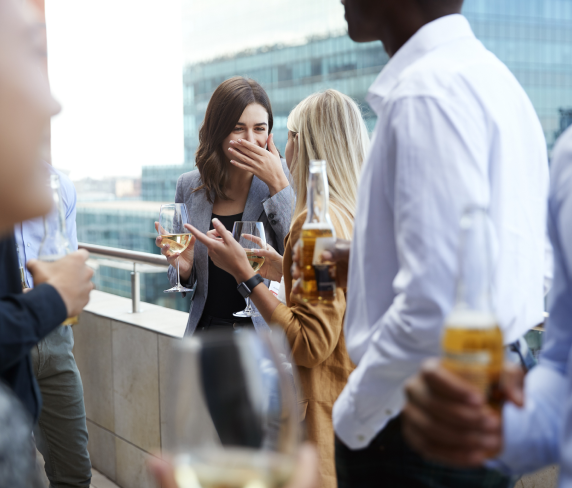 Hear from our employees to learn more their experience of working at CHI.
A short chat with our Managing Director
.
Michael Ormesher delves into CHI's journey, the current direction of travel, company culture and why now is a great time to join the team for any talented recruiters out there looking for an exciting (and rewarding) new challenge.
I've been part of the Chad Harrison team for the past seven years. The company provides genuine autonomy, flexible working arrangements, and a relaxed and friendly working environment. There is also a very attractive bonus scheme and staff are judged on the results they deliver, rather than traditional KPIs.
I joined earlier this year having been in my previous role for 11 years. Since starting with the company, I've continued to solely focus on the packaging industry, further developing my specialist sector knowledge. Chad Harrison offers a strong work/life balance, which is a huge benefit to those of us with young families.
Find the perfect balance between work and life with full autonomy to plan your week. Our hybrid working model isn't just about deciding where you work from; it carries through to choosing your sector and the clients/candidates you work with, as well as the approach you'll take to achieve your goals. Plus, you will be surrounded by an experienced team of high performers, all on hand to provide you with the help and support you need, when you need it.
Most of our team enjoy a four-day working week and have received significant bonuses on our journey to becoming the impressive size we are today. We're a slightly older bunch, so whilst socials and events are there for everyone to enjoy, we place just as much emphasis on rewarding our team with the things that truly matter to them – a significantly larger share of the profits and more time outside of work to enjoy them!
Regardless of their role, all our staff receive a guaranteed salary increase for achieving their mutually agreed targets. Plus, together we're working towards an equity-based event that will make a genuine impact on the lives of our team post-career. Above all, we're a company that rewards the people that contribute to make it successful. With uncapped earning potential, the happier you make your clients and candidates, the greater the rewards will be.
"I'm hugely proud of what we've built at Chad Harrison International, a company with an exciting future and rapid global growth plans. We're a business where our values mean something; built around delivering the best possible outcomes for our clients and candidates, and providing our staff with the autonomy, personal responsibility, and flexibility you'd expect from a business that values life outside of work just as much as success in it."